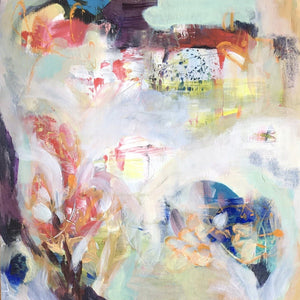 One of a kind abstract artwork on 6 mm wide wood panel. 32x32 cm (12,6x12,6 inches). Acrylic on wood panel. Varnished with gloss varnish. Need to be framed.
That's always nice to see the first flowers of the Spring, smell their alluring beauty and indulge ourselves in the tempting memory of a Midsummer night.

Shipped from Krakow, Poland with Polish Post.