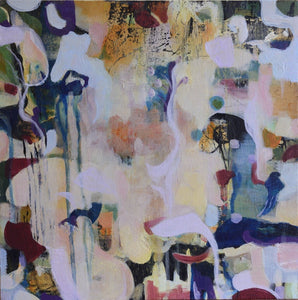 One of a kind abstract artwork on 6 mm wide wood panel. 32x32 cm (12,6x12,6 inches). Acrylic on wood panel. Varnished with gloss varnish. Need to be framed.
Diptych: I painted together  the Moonlight Shadow in the Woods 1 and 2, but can be both alone as well.
The silent footsteps in the moonlight lead me to the mysterious path I must follow through the forest towards the meadow.
Shipped from Krakow, Poland with Polish Post.