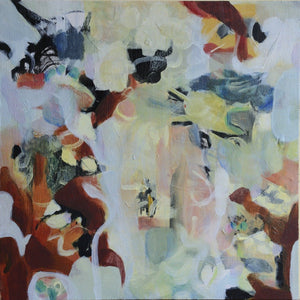 One of a kind abstract artwork on 6 mm wide wood panel. 32x32 cm (12,6x12,6 inches). Acrylic on wood panel. Varnished with gloss varnish. Need to be framed. Diptych. I painted together the Moonlight Shadow in the Woods 1 and 2 but available separately too. 
Coming out from the Forest finding a spacious Meadow at Autumn when the leaves turning into beautiful colours. The painting was inspired by my walks in the forest nearby.

Shipped from Krakow, Poland with Polish Post.