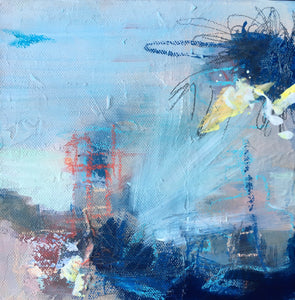 One of a kind abstract artwork.
Acrylic, soft pastels on 20x20 cm canvas.  Cold wax. 
Unframed. I prefer my paintings framed but you can hang it. 
It just make me smile. The dark against yellow and also the light blue against the dark made me remember to my son's matches.