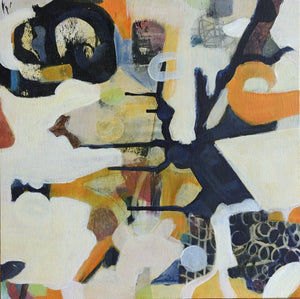 One of a kind abstract artwork on 6 mm wide wood panel. 32x32 cm (12,6x12,6 inches). Acrylic, pencil and charcoal marks on Wood Panel. Varnished with gloss varnish. Need to be framed.
Part of my Midsummer-night dream series I painted in 2020 to celebrate the joyful memories of the longest night of the year and the romantic memories that bring back to us (at least for me). 
Shipped from Krakow, Poland with Polish Post.