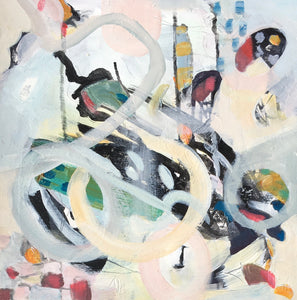 One of a kind abstract artwork on 6 mm wide wood panel. 32x32 cm (12,6x12,6 inches). Acrylic on wood panel. Varnished with gloss varnish. Need to be framed.
This painting is about the stillness and softness of those moments when we can wonder the beauty of dragonflies flying around the water on a warm summer afternoon.

Shipped from Krakow, Poland with Polish Post.