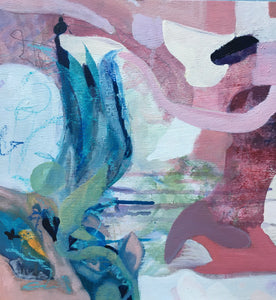 Medium: Oil, in the underlayer acrylic , pencil marks, oil pastel on Wood Panel
Size: 32x32 cm, 6 mm deep Wood Panel.
The painting is part of the Midsummer-night dream series I painted in 2020, but finished with oil in 2022. I love this time of the year and this Shakespeare play too. It's romantic, light and humorous.