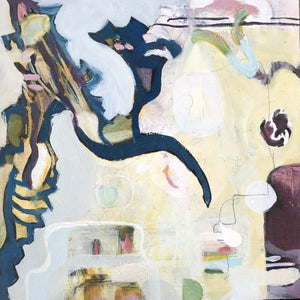 One of a kind abstract artwork on 6 mm wide wood panel. 32x32 cm (12,6x12,6 inches). Acrylic on wood panel. Varnished with gloss varnish. Need to be framed.
I often find memories of tales in my paintings. I think they help me understand my life challenges on a very soft and kind way. They show the courage of heros to empower me and regain my inner strength day by day.

Shipped from Krakow, Poland with Polish Post.